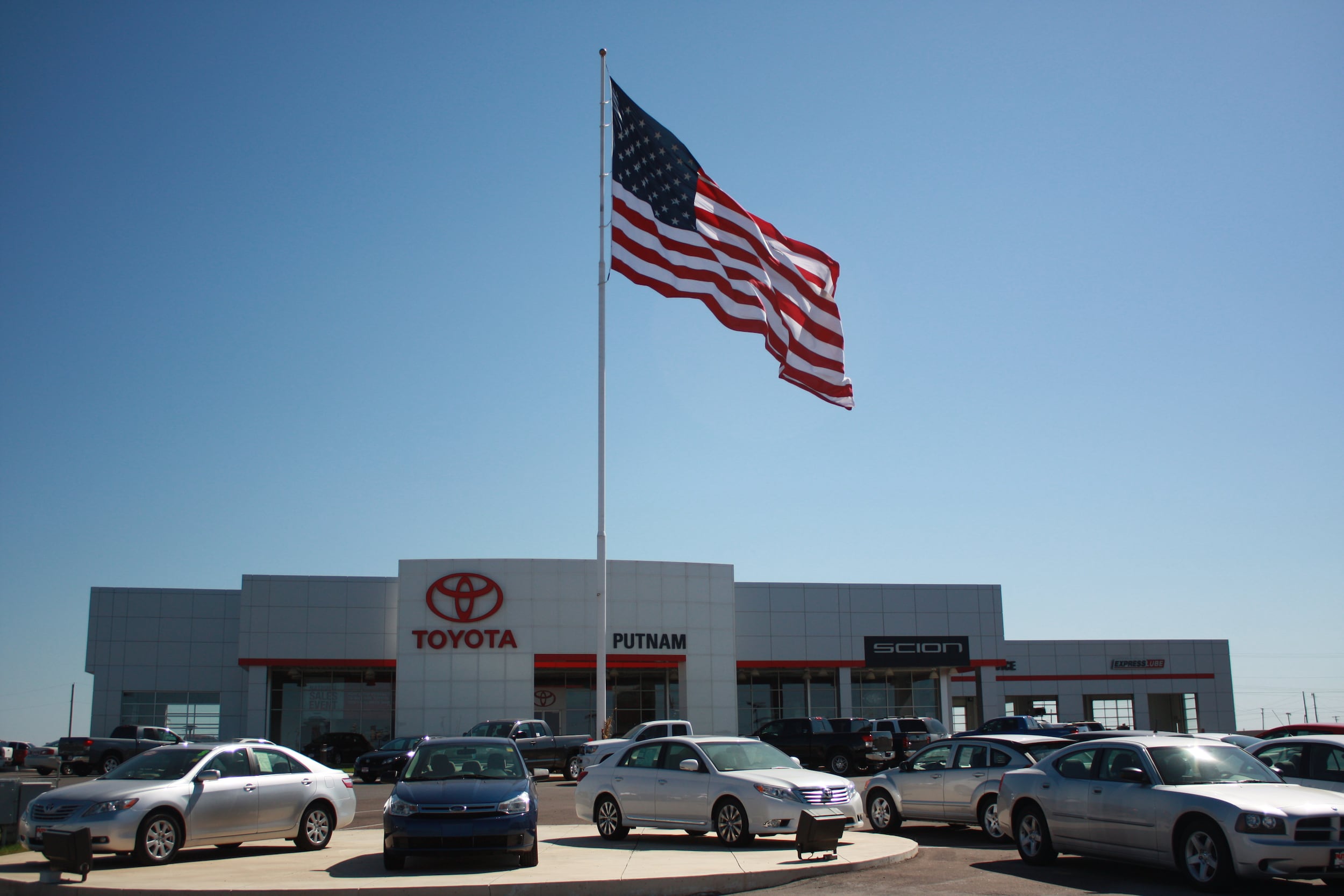 Welcome to our new website!

Putnam Toyota is a country dealership with the values and integrity you'd expect from a Small Town Business...Putnam does NOT however leave you wanting for amenities...Our state of the art Facility has all the comfort and service features you would expet from a Dealer of MUCH larger scale...we believe in Great Service..Keeping a Promise...and delivering a quality experience!  No matter if the reason for your visit is for a New or Used vehicle or a Parts or Service need..Putnam Toyota has you well covered...Come enjoy our complimentary soda fountain (with sonic style ice) and free WiFi.  Or just relax in our Lodge style waiting area complete with HD tv...and of course we though about your kids...we have an area just for them...where they can enjoy time playing with and watching things all their own!
Putnam Toyota is glad to have your business.  We work hard every day to keep it and offer you reasons to come back again and again...after all YOU DESERVE IT!!!